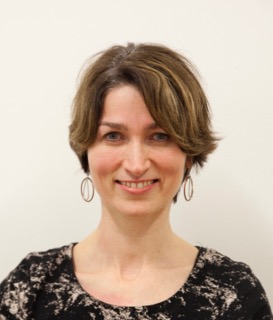 Kamila Etchegoyen Rosolová, PhD
Head of Center for Academic Writing
etchegoyen@langdpt.cas.cz
Kamila received a PhD in Educational Policy from Michigan State University, East Lansing, Michigan (2008) and a Master's degree in Translation Studies (conference interpreting) and in Educational Studies from Charles University, Prague (2000). Since completing her dissertation on curriculum reform in the Czech Republic, she has gained additional research experience from the Center for Curriculum Studies at Michigan State University where she worked as a Research Associate on an international project comparing development of mathematics teachers around the world (TEDS-M study). Her current research interests include higher education and the development of academic writing skills among doctoral students in the Czech Republic. She has established the services of the Center for Academic Writing and has led the Center since 2011.
---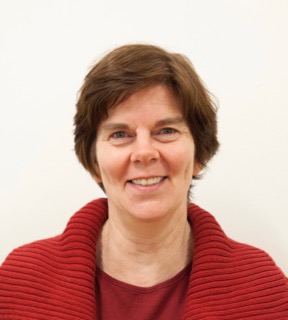 Eleanor Lurring, MA
Instructor/Writing Consultant
ELurring@seznam.cz
An RSA Diploma-qualified teacher and teacher trainer with over 20 years of experience, Eleanor has worked in the UK, France, Spain and the Czech Republic. Her specialisation is in preparing students for Cambridge examinations, and she is a Team Leader in their Speaking exams system.  For the last eight years, she has been helping university students (at UNYP and at VSE) to develop their academic writing skills. She joined the  Writing Centre team in 2014. In addition to a BA in Modern Languages from the University of Bradford, she also has an MBA from Ulster University (1992) and an MA in TESOL and Applied Linguistics from the University of Leicester (2014).
---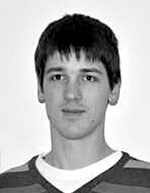 Jan Kletvík, MA
Adjunct Instructor/Writing Consultant, Brno
Jan.Kletvik@seznam.cz
Jan studied English and History, and Protestant Theology and History at Charles University in Prague. He spent one year studying at University of Leeds in United Kingdom. As part of his professional development, he took a number of courses in English teaching methodology, such as Teaching English for Academic Purposes (University of London) or Current Trends – Theory and Practice in ELT (International House London). He also instructed writing courses at the Center for Talented Youth (Johns Hopkins University). In 2015, he relocated to Southern Moravia where he teaches English and History at Stojanovo gymnázium Velehrad. Jan is currently an adjunct instrutor for the Center for Academic Writing and works with the Center's clients in Brno area.
---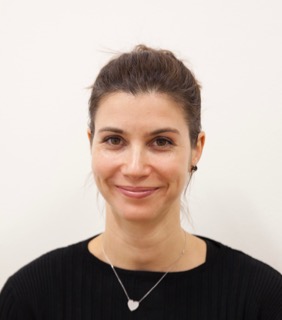 Veronika Quinn Novotná, PhD
Instructor/Writing Consultant
veronika.elt@gmail.com
Veronika studied English and German philology and has a PhD in English Language. She has taught English and linguistic subjects at several institutes and departments, most recently at the Department of English Language and ELT Methodology, Faculty of Philosophy and Arts, Charles University in Prague. She also specializes in teaching English to students with special needs (visual and hearing impairment). Her current research interests include World Englishes, pedagogical implications of ELF, language attitudes, linguistic identity and CLIL. She also works as a freelance teacher, teacher trainer and translator.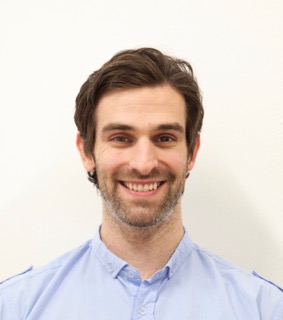 James Tufano, PhD
Instructor/Writing Consultant
james.j.tufano@gmail.com
James studied sport science and human performance, earning his BS from the University of Houston Clear Lake; MS from California State University Fullerton; and PhD From Edith Cowan University in Australia.  After 9 years of research experience, he decided to bridge the gap between the knowledge of scientists and the linguistic rigor of academic writing.  In 2016, he received a TESOL certificate from Oxford TEFL in Prague and has since joined the Center for Academic Writing.  Additionally, James continues his research and teaches academic writing at Faculty of Physical Education and Sport, Charles University while also serving as an editor and reviewer for various peer-reviewed journals within the realm of human physiology and physical performance.
---
Dáša Frančíková, PhD
Instructor/Writing Consultant
dasafranc@gmail.com
Dáša studied a combined major in History and Women's Studies in a PhD program at University of Michigan, Ann Arbor, and received her PhD in 2011. From 2011 to 2014 she taught interdisciplinary history courses on gender, sexuality, social inequality and digital feminism at the Department of Feminist Studies, UC Santa Barbara. Currently, she also teaches English and academic writing. Her research interests include modern history, comparative and global history, women's history as well as history of medicine, anthropological history and online education. She has published articles in academic journals and has participated in conferences and workshops. In 2017, Lexington Books published her book Women as Essential Imaginary Citizens in the Czech National Movement focusing on the role of women in the Czech society in the first half of 19th century.